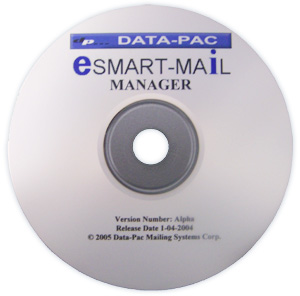 Production Control / Shop floor management
Postage Accounting
Allows for Setting of Postage from Managers Desktop
Manual Entry & Editing
SQL or Access Database
Exports to In-House Systems
Real Time data consolidation
Consolidates data from all
eSMART- MAiL Applications
Application for Data Consolidation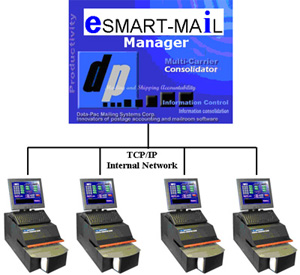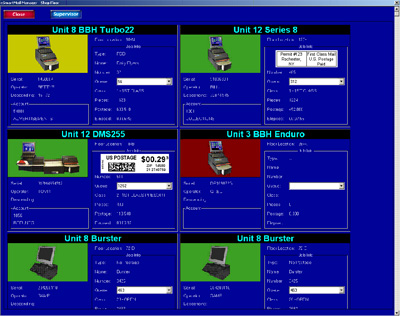 eSmartMail Manager provides Postal Accounting and Charge Back Information on how much is being spent, on what, by who and when, Manages expenditures, personnel, equipment, and time. The system features Real-time Data Collection, is Network able and has Triple data redundancy for protection and control.
eSmartMail Manager has 45 standards reports including, account activity both in a transactional and summary format, productivity by; operator, unit, and job, presort reporting by weight, postage value and class.
eSmartMail Manager provides you with a shop floor management tool that will allow you to view the connected eSmartMail units form your PC. You can be alerted if ink is low or, postage is running low. You have the capability to add postage into the meters from eSmartMail Manager at your PC.
eSmartMail will control and collect data from; Data-Pac, Pitney Bowes, Hasler and Neopost mailing machines and may interface with many devices that handle paper; inserters, folders, bursters, addressing systems, copiers, and more.
The manager can do Searches and Displays Current Jobs on Screen, With Real-time Data from Your Desktop, by account, by operator, by job, by date and by time.
Our willingness to work with our customers is the reason so many companies say that for all their mailing, shipping and Information management needs Data-Pac has The Total Solution.